Massachusetts Giveaway: New England Revolution Beer Tasting & Game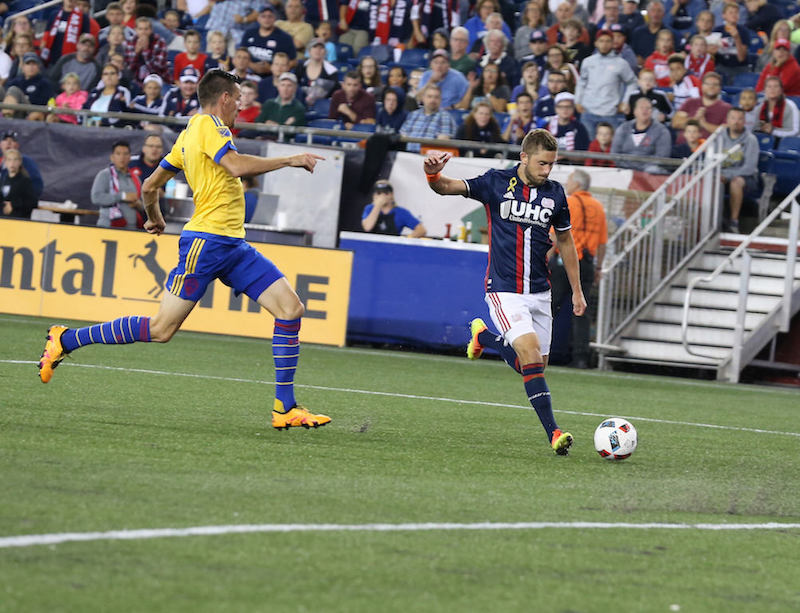 Next Saturday, October 1, I'll be at Gillette Stadium in Foxborough, Massachusetts, doing three of my favorite things – watching soccer, drinking beer and supporting a good cause. And since I have a pair of tickets to give away, there's a chance you can join me for free (a $70 value!).*
Anheuser-Busch is hosting a beer tasting in the DraftKings Fantasy Sports Zone at 5:00 p.m., before the New England Revolution takes the field against Sporting Kansas City at 7:30 p.m. Guests can sample (some of my favorite) beers including Goose Island IPA, Shocktop Belgian Wheat, Stella Cidre, and Leffe Blonde, and light food will be served. The event also marks the culmination of Major League Soccer's 2nd annual Kick Childhood Cancer campaign.
Tickets are $35 for both the beer tasting and game, and can be purchased with promo code BEERTASTING16 here. Or you can try your luck by entering the raffle below.*
Good luck and go Revs!
* You must be 21+ to enter the raffle and attend the beer tasting.
---
---