Updated: April 2020
This is a guest post from Michelle Ross, who reads more than 100 books each year. She shares her book reviews blogs on her blog, In Search of the End of the Sidewalk.  
Travel. For many of us, it is the reason we get up and go to our jobs each day. I work so that I can afford to go awesome places, so that I can meet new people, and so that I can experience new adventures. Whether the goal is to go black water rafting on the south island of New Zealand, visit the Giant Buddha in Sichuan, China or be blown away by the waterfalls at Iguazu, Argentina, I am always happiest with a stuffed backpack and a plane ticket in hand.
But, there is that pesky work thing that gets in the way of constant travel. So what do I do between trips? I read about other people who are hitting the road! There is a world of great literature out there, both fiction and non-fiction, that explores travel and makes me dream of my own next journey. These narratives are my way of packing my mental bags and heading out, even if I am actually curled up on the couch.
Here are ten of my favorite books with a main character who is on the move, presented in alphabetic order since there is no way I could choose a favorite!
10 Books that Inspire Travel
A Walk in the Woods by Bill Bryson 
(Non-fiction)
This is a hilarious adventure of hiking on the Appalachian Trail. If you've not picked up something by Bryson before, I'd say this is the one to start with!
Americanah by Chimamanda Ngozi Adichie
(Fiction)
Beautifully written story of a Nigerian woman who lives in the U.S. for a time and then returns home, juxtaposing the two worlds. I loved the discussions of being African in America, but not African-American, a distinction that I had never thought about before, as well as the peek into the world of Nigeria, a country a deal with on a daily basis, but mostly in terms of warning people away from scams.
And the Mountains Echoed by Khaled Hosseini
(Fiction)
Another beautifully written story that has many elements of travel in it, both within Afghanistan and from the U.S. to Afghanistan. This is one of those books that I can't stop thinking about. It was both heartbreaking and magnificent at the same time. Again, if you've not read Hosseini before, this is the one to start with!
Blood River by Tim Butcher
(Non-fiction)
This is the travel narrative of Butcher, who attempts to cross the Congo, following the path of the famous journalist H. Stanley ("Dr. Livingston, I presume"). It is a powerful look at what the country has become post-colonization and post-dictatorship with a great mix of history and culture included in the tale of his journey.
Carpe Diem by Autumn Cornwell
(Fiction)
One of my all-time favorite YA novels and a huge reason I decided to study a combination of YA literature and travel literature. If this book doesn't make you want to pack your backpack and catch a flight tomorrow, I don't know what will. (Kelsey, if you are reading this blog, find this book!)
Peak by Roland Smith
(Fiction)
Another great YA novel about travel- this one awfully timely with the horrific earthquake in Nepal. The main character heads to Everest in an attempt to be the youngest to ever summit the mountain, but along the way learning as much about himself and life as he does about technical climbing skills.
The Buried Giant by Kazuo Ishiguro
(Fiction)
A new release, just having come out earlier this year, this book is amazing. It is a strange but great combination of fairy tale and fantasy with a touch of historical fiction thrown in. The story itself meanders a bit, but I loved the overall theme of memories and whether we should take the bad with the good and what it is worth in the end. Powerful!
The Martian by Andy Weir
(Fiction)
I suppose there is no travel father than to Mars! If you haven't read this one yet, do it before the movie comes out. (Always read the book first!) I've given this book as a gift to several friends/family members and have had only positive reviews.
The Odyssey by Homer
(Fiction)
What list of great traveling characters would be complete without The Odyessey? It is the first and foremost leader in travel narratives! Really, no further comment is needed.
Turn Right at Machu Picchu: Rediscovering the Lost City One Step at a Time by Mark Adams
(Non-fiction)
I didn't want to get away from this week without at least one more contemporary travel literature entry. I love this one because Adams writing makes you wish you were there with him on the adventure, even when you really don't want to be a part of some of the situations he encounters. Now that is great writing!
Pin it!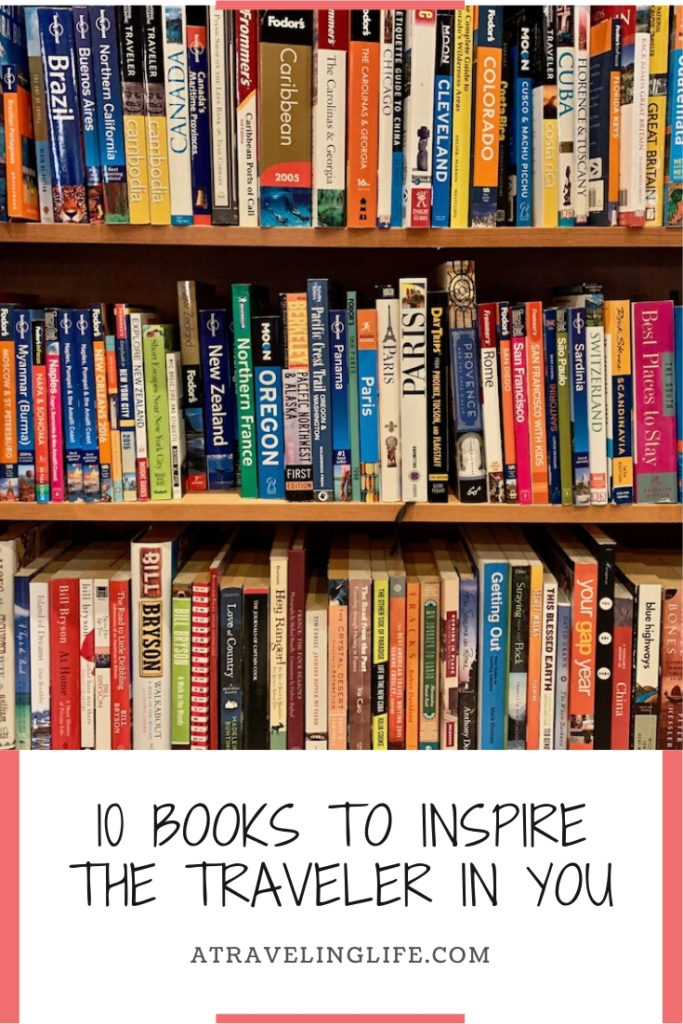 I met Michelle when I visited Kuala Lumpur, Malaysia, during Thanksgiving a few years ago with my friends Tom and Natalie. Natalie and Michelle's husband, Thad, are both U.S. Foreign Service Officers who previously served together in China. Michelle and Thad now live in Washington, D.C., where she works for the State Department.